Discover more from What Is Jill Even Doing With Herself
An infrequent newsletter about weird things Jill Twiss is into right now and probably some dogs
Ribs, bulldogs, and a book
Dear Friends,
Let's start with what matters:
The other night I ate ribs while taking a zoom yoga class, and I believe I have finally evolved to my final quarantine form.
Now that we got that out of the way, allow me to say this to you just in case no one else has recently: You are doing a fantastic job. Every day is hard. Every decision is hard. Doing anything is hard. Doing nothing is hard. Things are hard and you guys are knocking it out of the park!
As for me? Well August is a big month for me. First, my birthday is in August. Of course I will not change ages this year because quarantine birthdays—much like any rib-calories consumed while doing zoom yoga— don't count.
(You can still eat cake and get presents. You just can't get older. Look, I don't make the rules. Science makes the rules.)
But second, August is important because HOLY COW IT IS THE MONTH THAT MY BOOK COMES OUT. That's right, on August 25th my children's book on voting, which I've been working on in some form for over a year and a half, will finally be available for all of you to own!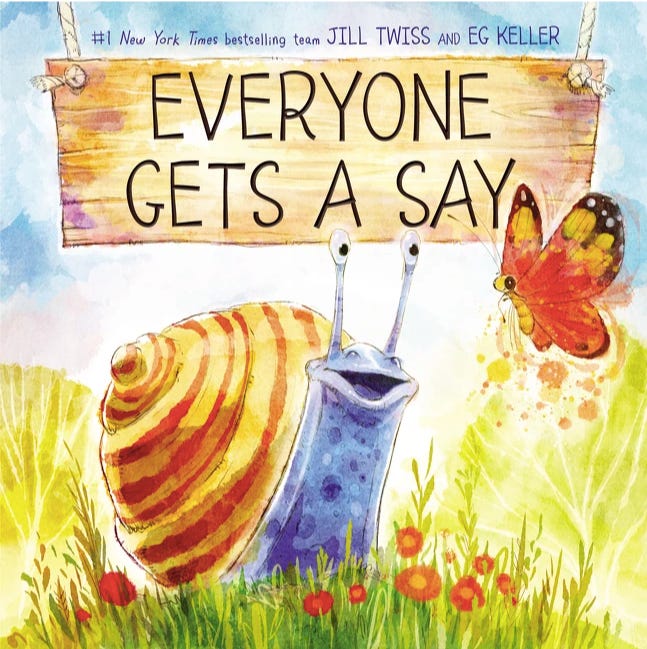 I was so ridiculously lucky to get to work again with my amazing illustrator, E.G. Keller who makes the most animated, squishy-looking animal faces, and draws with such humor and whimsy that every single picture makes me tear up a little with its details. Not to mention my wonderfully talented editors, Nancy and Megan who wisely talked me out of every one of my bad ideas, and provided such insightful guidance at every stage of the process. AND OH my agent Brenda, who knows everything there is to know about this industry and also lets me call her even when I'm freaking out about something that has nothing to do with books. Get you a Brenda.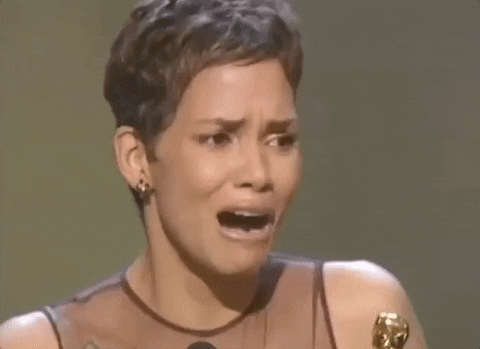 (I don't get to put thank-yous at the end of my book like I might get to with a novel or something longer, so boy am I ever doing them here!!! Consider the above my Oscar acceptance speech and read it aloud while holding a little league trophy and crying in your fanciest dress to get an idea of how lucky I feel to get to work with these people.)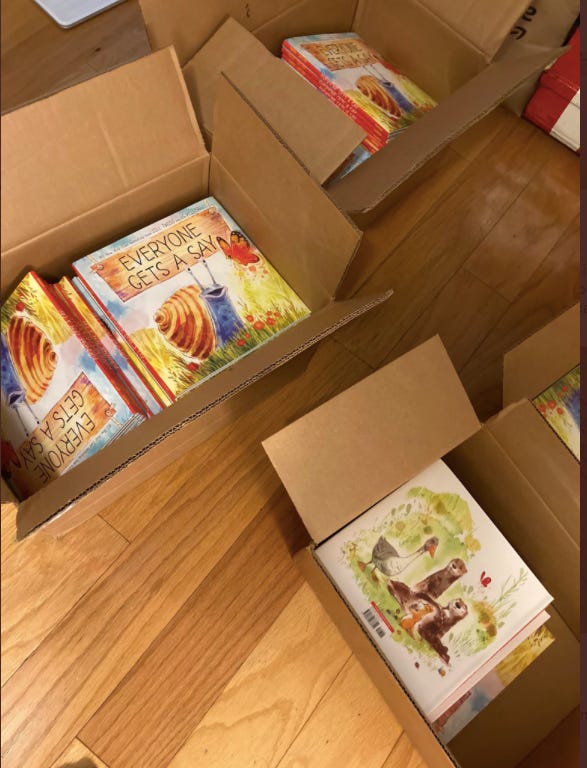 It feels super weird to be trying to sell a book during a time that's such a challenge for everyone. But if you've been trying to talk to your kids about voting (and I hope you have!), then I would be honored if you'd pre-order the book. Alternately pre-order if you want to send gifts to your friends' kids that say "I think your two year old is cute as a button and also has AN EXCELLENT AWARENESS OF HER CIVIC DUTY!" Get three and then you are covered for baby showers and birthday parties for the next six months!
Pre-ordering books is my favorite thing because you order it, forget about it, and then BAM: surprise book!
Here are some links to pre-order "Everyone Gets a Say" online:
Bookshop (which donates to local independent bookstores)
But truly the best thing you could do would be to request "Everyone Gets a Say" at your local bookstore. That tells the owner that people are interested in it, which makes them order more copies, which makes them sell more copies, which makes me get to write more books. (Yes, every single word of this is just a secret ploy for me to get to write more books. Preferably about penguins. With jaunty hats. Maybe one of them will be named Sarge. Whatever.) More importantly it helps those bookstores stay open, which isn't a given in this crazy time.
And if you can't afford a new book right now DO NOT WORRY, THAT IS NOT EVEN A THING, FRIENDS. But maybe put in a request for the book at your local public library? It would mean so much to me, because then my book will be available for free to all the kids who want to read it!
OK HERE IS WHERE I WILL STOP ASKING YOU TO BUY THINGS BECAUSE IT MAKES ME VERY UNCOMFORTABLE.
And to make up for the awkwardness, a list of delights.
1) The other day I looked out my window and saw a man riding a skateboard, while holding a leash with which he pulled a bulldog, WHO WAS RIDING ON HIS OWN SKATEBOARD. Truly 2020 has sucked dirt, but it has undeniably given me a dapper bulldog on a skateboard and that is not nothing.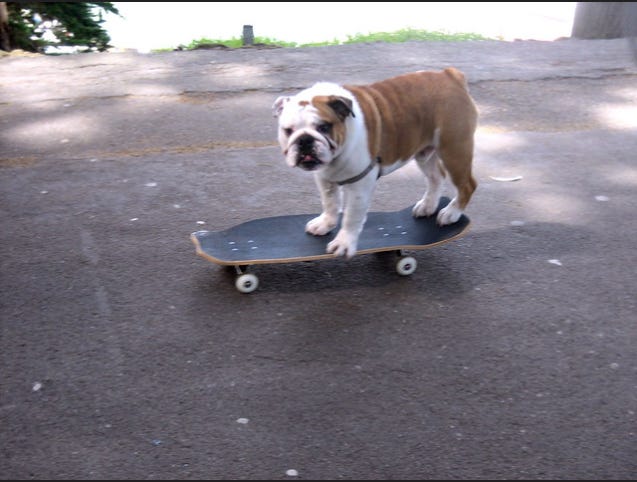 To be clear, the above is not the exact bulldog dog I saw on the exact skateboard I saw, because I was too busy yelling "HELLO WILL YOU PLEASE BE MY GOOD FRIEND" at my closed window to remember to take a picture. This one was taken by Wess here. But in looking for that picture, I found this amazing page that is just pictures of skateboarding dogs. Enjoy.
2) Interestingly, recently I also read an article about a nice sports man named Buster Posey, which is important and relevant, because that would be the perfect name for a bulldog on a skateboard.
3) If you need a good happy-cry and you love musical theater, watch "Every Little Step" on Amazon Prime. It's a documentary about the casting of the "Chorus Line" revival and it makes you miss theater in your very bones. (JUSTICE FOR RACHELLE! YOU HAVE TO WATCH TO KNOW WHY I AM SO ANGRY!)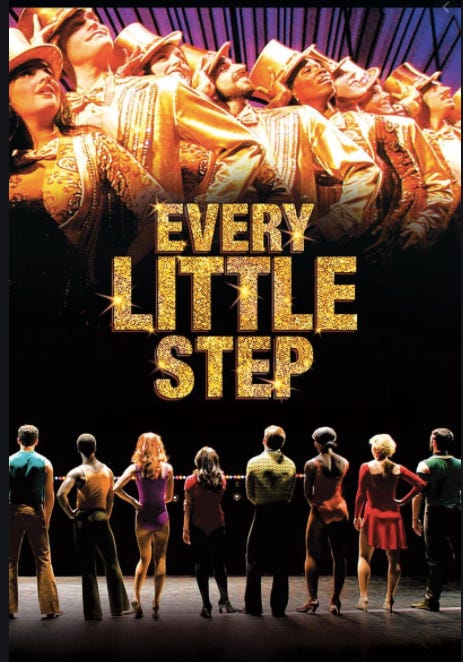 4) Also The Babysitters Club on Netflix, is a funny, kind, warm hug of a show and I can't recommend it highly enough.
5) Wombats poop cubes. I delight just in typing that sentence. Wombats. Poop. Cubes. Google it!
Kisses (metaphorical!),
Jill "The Flying Tomato" Twiss
p.s. Buy my picture books here (hyperlinked):
A Day in the Life of Marlon Bundo
p.s.2. Follow me on social media here: